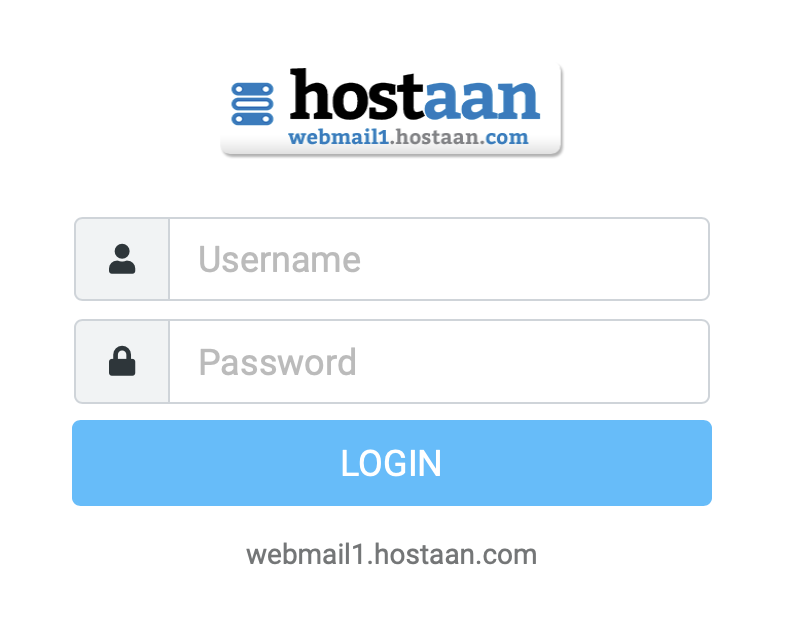 After creating an email account in Plesk Control panel, you can read and write emails also by webmail interface using your web browser. Installing email clients is not required, as our webmail interface is compatible with all modern browsers and devices.
Our webmail is Roundcube, which you can log in using the following links (depending on your server):
Log in by submiting your email address as login and its password. Press 'Login' and the webmail interface opens: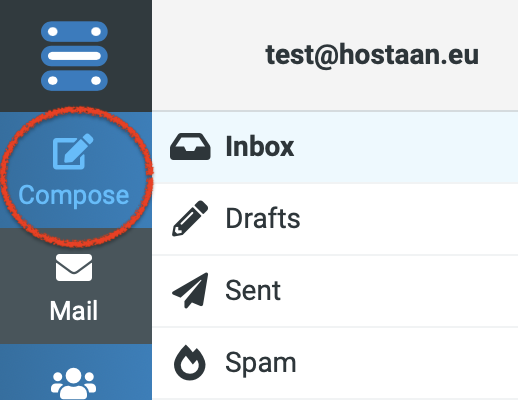 Webmail interface is responsive, so it adapts to all screen sizes. In this view you can see your emails and open them by clicking their heading, as well as reply to them by clicking
'Reply'
.
You can also create a new message by pressing 'Compose' in the main menu, which opens the following view: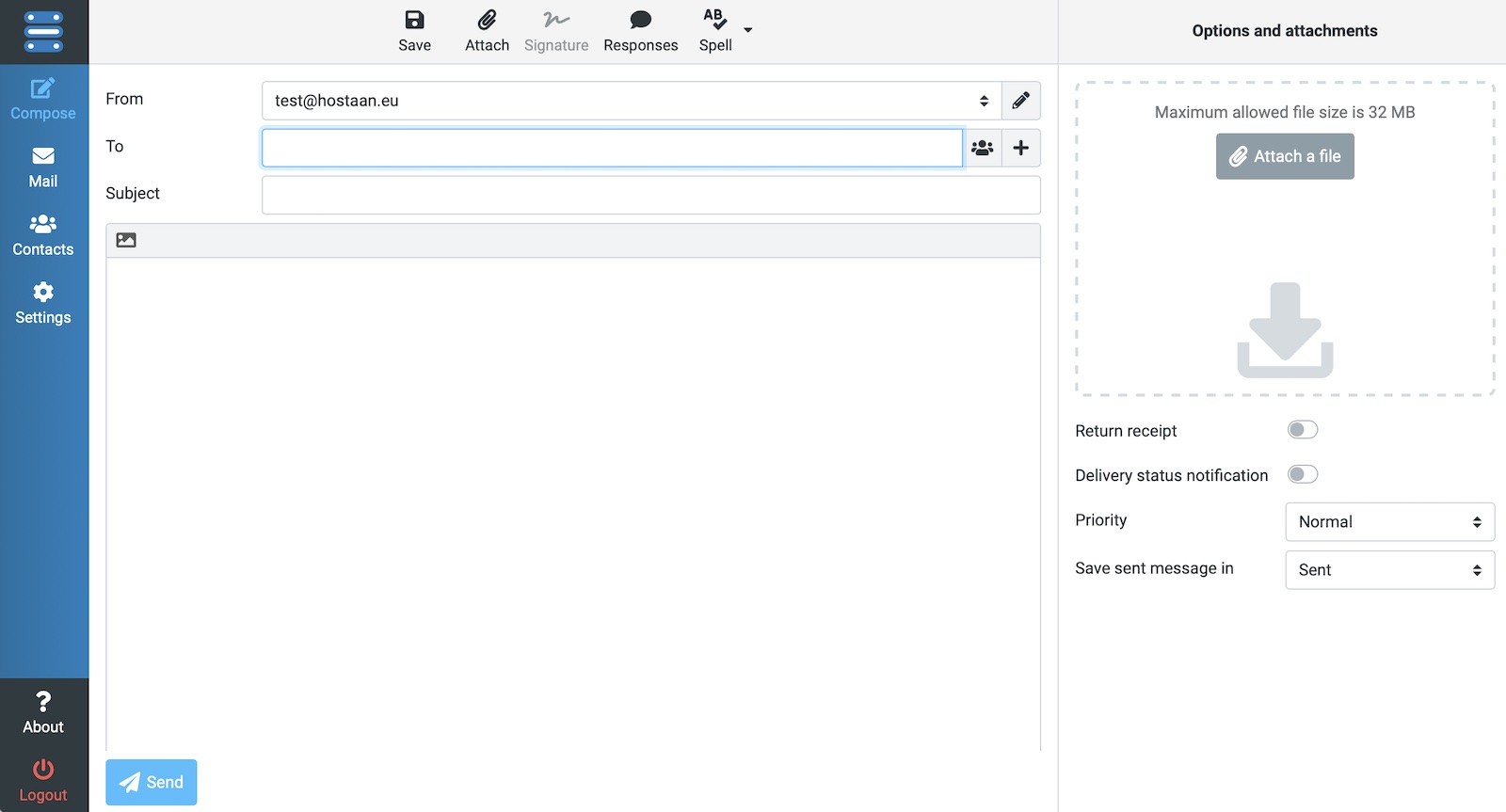 Type receivers email into 'To' field and fill 'Subject' to best describe your email content. By clicking 'Attach a file' you can pick files from your computer to be send with the email. (The maximum attachable file size is typically couple of megabytes.). Finally press 'Send' and your email will be sent.
Roundcube webmailin settings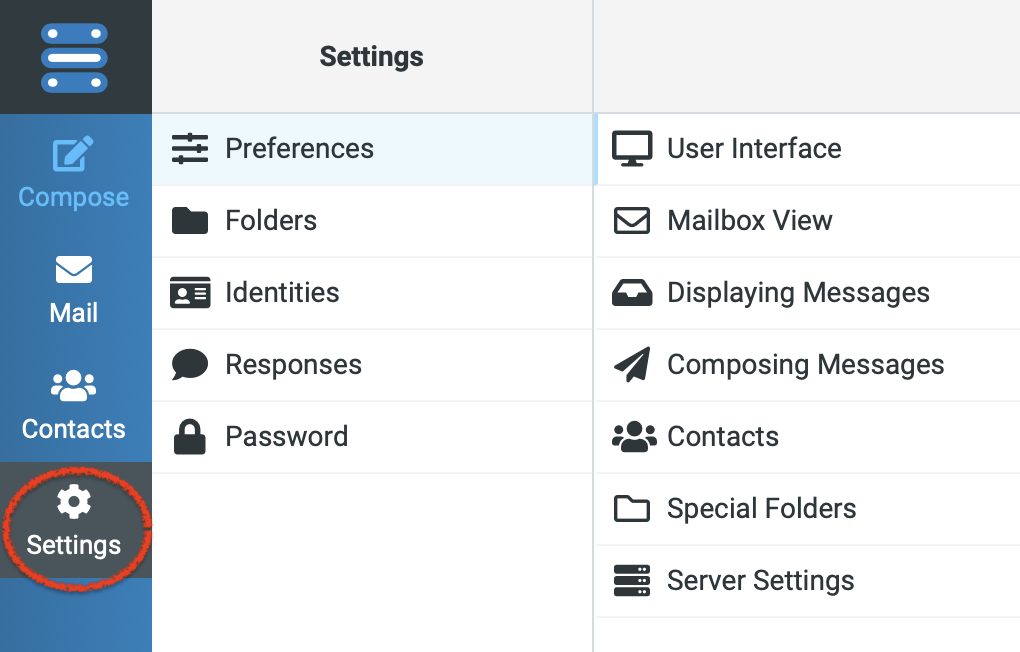 To make your webmail most effective, we recommend going trough the following settings:
Edit your webmail identity by clicking 'Settings' -> 'Identities'. On this page you can define your name, email address, organization and other default details. You can set up a signature that will be included automatically at the end of your emails. (Signature can be for example a greeting with your name and contact details).


You can also create multiple identities with 'Create' button. This makes it possible to send email from your email aliases.


When you reply to emails, the signature will be placed on location you define in 'Settings' -> 'Preferences' -> 'Composing messages' -> 'When replying'. Here you can set for example 'Start a new message above original' if you prefer quotation below your reply.


If you simultaniously want to use different email clients for reading your emails (i.e. Thunderbird, Outlook), you can set up matching IMAP folders for sent messages, drafts etc. in 'Settings' -> 'Preferences' -> 'Special Folders'. This allows you to store for example sent messages to same IMAP folder, despite what email client you use for sending. More instructions about setting up your email server credentials for different mail clients you can find here.


If you want to change your webmail language, you can do this in 'Settings' -> 'User interface' -> 'Language'.


You can change your email password in 'Settings' -> 'Password'. Alternatively you can log in Plesk Control Panel with your email address and password. There you can also set autoresponders for you account in 'Change Mail Account Settings' -> 'Auto-Reply'.
After finnishing your tasks, remember to log out from your webmail by clicking 'Logout' from the bottom left menu.