We provide free Let's Encrypt SSL certificate for all our customers. This allows website to be accessed via SSL encrypted HTTPS protocol without security warnings from web browser. In SmartWP and SmartWoo hosting plans SSL certificate is created automatically just after domain is succesfully registered or transfered to us and it has started working (TTL has passed). With other plans you should install Let's Encrypt SSL certificate manually, but renewal is still automated.
Installing an SSL certificate requires that the registered (or transfered domain) already point to our server and its name servers have been set properly. If domain has been just registered (or its name servers have been just modified), you usually need to wait untill TTL has passed (usually this takes up to 24 hours).
To install SSL certificate, login to Plesk control panel. In case you have several hosting plans at the same Plesk account, select the domain from the "All subscriptions" menu (in the top right corner).
Click 'Websites & Domains' -> 'SSL/TLS Certificates':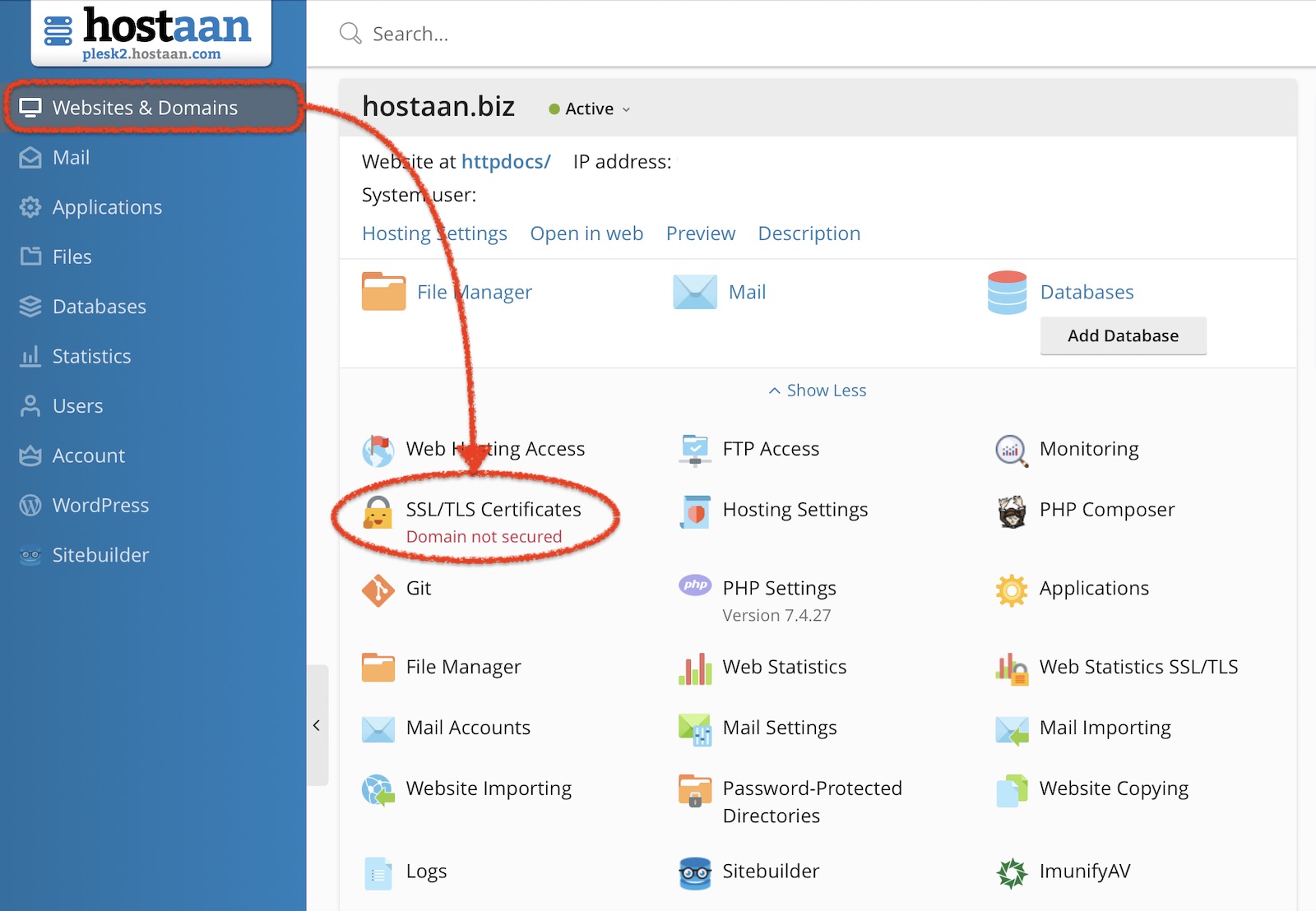 On the next phase click "Install" button at "Install a free basic certificate provided by Let's Encrypt":
After dialog opens "Secure the domain name" selection is ticked on default, but select also "Include a www subdomain for the domain and each selected alias" as well as "Secure webmail on this domain" to get both www and webmail subdomains included in the certificate:
After this click "Get it free" and the certificate will be created.
NOTE! If you also tick "Secure the wildcard domain" this will create wildcard type certificate that includes all possible subdomains in the certificate. As wildcard subdomains require DNS entry for confirmation, this will take up to 24 hours, so we recommend not to select this if you don't really need it.
After you have created your new certificate with the preferred selections, you will be forwarded to page showing your certificate status: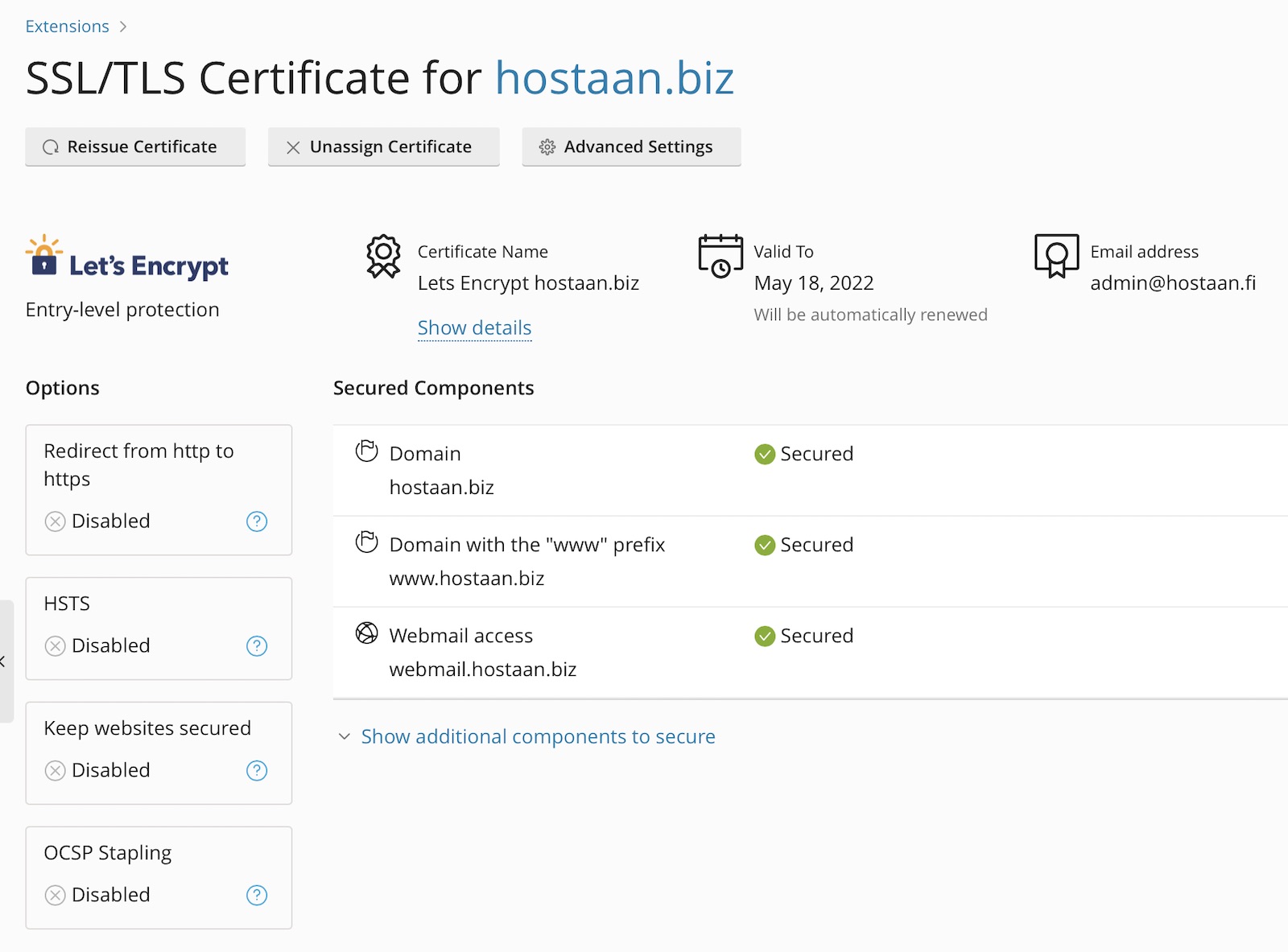 From this on our system will renew your Let's Encrypt SSL certificate automatically before its due date.